Welcome to the Dale County Probate Office
We are here to proudly serve the residents of Dale County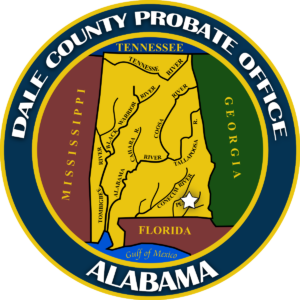 We are here to assist you with Probate Court, Recording, Notary Appointments, Conservation, Business License and renewal or replacement of Driver's License and State Identification cards.
Monday to Thursday                   7:00 a.m. — 5:30 p.m.
Email: [email protected]
Mailing Address: P.O. Box 580 Ozark, Al. 36361
Court House Address: 100 Court Square, Ozark, AL 36360
Phone: 334-774-2754
Welcome to the Dale County Probate Office.
This page has been developed to assist the citizens of Dale County and other interested parties with matters that come within the Probate Office's areas of responsibilities. The Probate Office is located at 100 E. Court Square, Ozark, Alabama 36360, mailing address is P.O. Box 580, Ozark, Alabama 36361. We are here to assist you Monday through Thursday; 7:00 a.m. until 5:30 p.m. You may contact the Probate Office by dialing (334) 774-2754 or emailing us at [email protected].
---
News
Beginning September 1, 2019, Notice shall be given to the Alabama Medicaid Agency in EACH Estate Case. Alabama ACT 2019-489 Beginning August 29, 2019, the new marriage law goes into effect Alabama ACT 2019-489
We look forward to serving the citizens of Dale County.
Sharon A. Michalic
Judge of Probate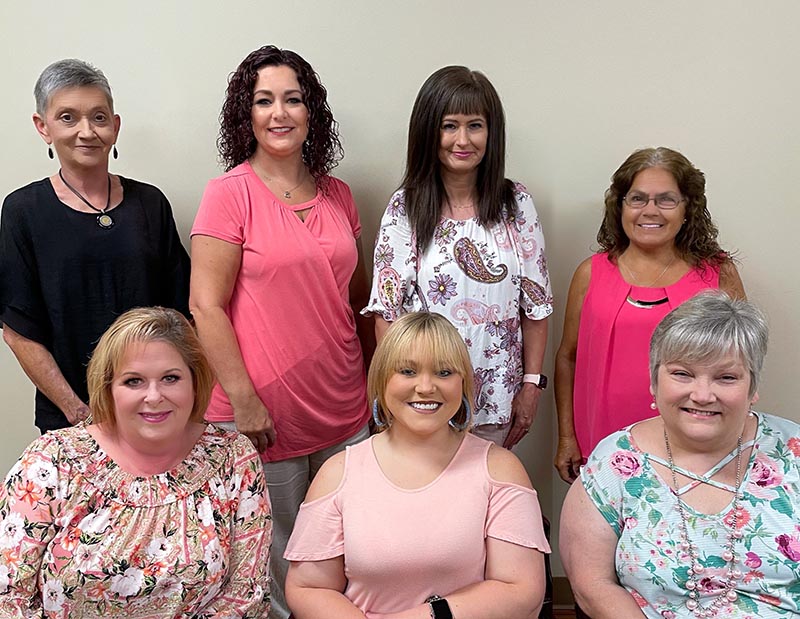 Office Staff
Seated L-R: Keisha W. Johnson – Chief Clerk, Anna Tucker – Judicial Assistant, Kathleen Evans – Recording Clerk. Standing L-R: Kim Tharpe, Holly Chancey, Melissa Whitehead, and Eva Syples.